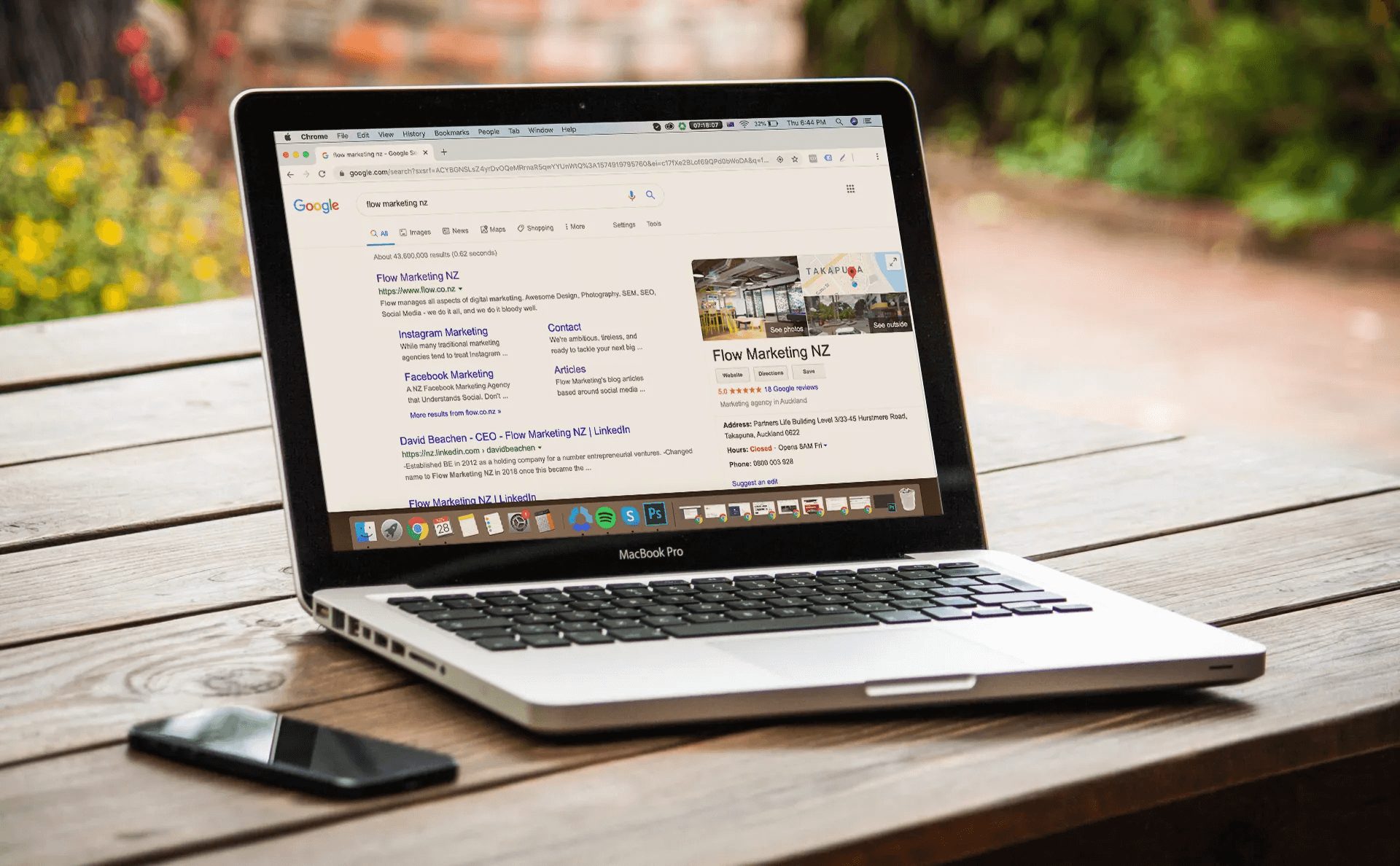 Do you want a foolproof strategy to get to the first page of Google?
Look to the stars.
All the evidence suggests that reviews are a deciding factor in how the search giant ranks your business. In short, Google trusts your customers more than it trusts you.
The question isn't, if reviews are good for SEO – because they are – The question is, how do you get more customers to leave reviews, so your page ranks higher?
Location based advertising is a winner. Before you go and invest thousands in an SEO audit and link building, follow the steps outlined in this blog post. You'll see 100xs increases in the amount of reviews left on your business profile, which in turn, will catapult you up the SERP.
How to Create a Direct Link to Encourage User to Leave Reviews for Your Google Business?
Remember your users are lazy as shit. There's nothing wrong with that, we simply value our time, and if you want me, or anyone else, to leave you a review you'd better value it too.
For more reviews, you need a one-click link that takes the customer directly to a screen where they can leave a rating and a review.
At first glance, this Google Help Page appears to solve the problem, however, following their instructions, you end up with a link that only takes users to your business profile.
This is a business profile: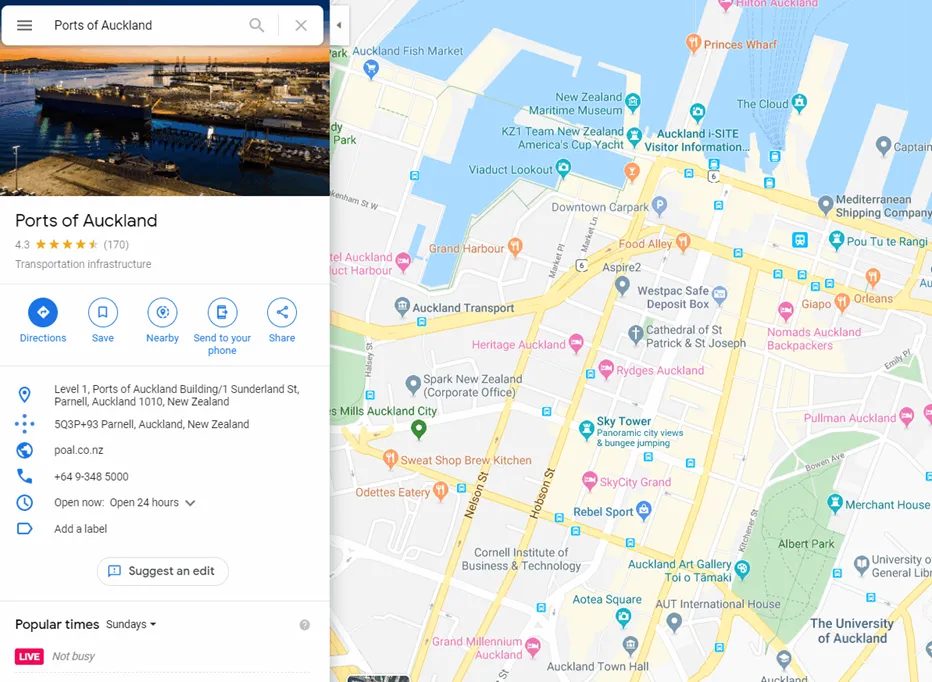 Drop a user at your business profile and they still need to scroll down the page and click a button to leave a review. A big user experience no-no.
Your advocates might take the time to work through this, but both the back button and the exit button are easier to find than the review button.
On a phone it's even harder. Ever heard the digital marketing expression, if it's hard with a thumb it won't be done. Deliver this experience to mobile users and they aren't going to do what you want.
The goal is, one click from link to review.
Skipped the intro? Start Reading Here
I'll show you two methods
Method 1: uses a service called Bitly to create a short link. The service provides analytics, and if you're willing to pay a little, you can brand the link to include a recognisable business name or nickname.
Method 2: The end result is a link that's slightly longer. This is a newer way of doing this released by Google. There are no additional 3rd parties involved, and better still, you get a branded link for free.
Method 1 – Shorter link With Bitly and Analytics
First, you need your business's place ID.
Go to this URL: https://developers.google.com/maps/documentation/javascript/examples/places-placeid-finder
Once you're on the map, use the search bar in the top left corner to enter the address /name of your business.
A marker will show up at your business's location. Look inside the marker and copy the string of characters. This is your place ID.
You then use the place ID to make a new URL. To do this, you paste the place ID on to the end of this URL.
https://search.google.com/local/writereview?placeid=
A link for the Sky Tower would look like this
https://search.google.com/local/writereview?placeid=ChIJJdxLbfBHDW0Rh5OtgMO10QI
Refining the Link for Mobile and More Clicks
Cool..cool…cool
This does the job but the link is pretty chunky. Especially on a phone, the text is going to wrap and it won't look professional. Research has shown that users are more likely to click on a shorter link.
Next I'll show you how to shorten this monstrosity.
Bitly starts off as free service with the option to upgrade if you need more advanced features. The free version gives us a shortened link that looks like this.
That goes the exact same place as the link above, but it's significantly more manageable. Paying for Bitly, lets you brand your links and gives you additional analytics to track who is clicking on them.
Branding a link is definitely work considering. Trustworthy links can increase click-through rates by between 39% and 200%
Method 2 – Slightly longer Link Created with Google
This second method was only added by Google in April of 2019. It's a little easier than the first, and there is no need to create another account.
The link created is more descriptive. It includes a shortened business name and the word review. This gives customers a better idea of what's happening. The only trade-off is that the link is slightly longer.
Here's how you do it.
Step one is to create a short name for your verified business. This is done on the Google console. A short name can be anywhere between 5-32 characters. It's possible to change your short name in the future, but be careful, because you can only change the short name three times, and it's tethered to your verified business.
Here are the instructions taken directly from Google
On your computer, sign in to

Google My Business

.

Open the location you want to create a short name for.

From the menu, click Info

Add short name.

Enter your short name. You can enter up to 32 characters.
If your name isn't available, you'll receive an error message and have to choose a different name. Try abbreviating your name or adding other descriptions, like your location. You can also pick another word that describes your business or brand.
Click Apply. Your short name will show as pending, and when it's ready, it'll show on your Business Profile.
The result is a link that looks like this: g.page/yourcustomname
Click that link and you'll be redirected to the business's Google business page. As mentioned earlier, for the user to leave a review, they still need to scroll down the page and click the leave a review button, which significantly less people are going to do.
What Google failed to mention is that if you add /review/ to the end of the URL, anyone who clicks this link will be taken directly to a screen where they can leave a review.
g.page/yourcustomname/review There you go. Your finished link
We have a favour to ask. At Flow we write all articles as best we can to help your business thrive. It takes time and effort to bring you modern, high-quality marketing information and all completely for free. If you enjoyed this article, found it valuable or you just want to do a good deed, please take the time to share this article on social media. We've placed social buttons on the left side of the page to make it easy for you. It only takes a second and makes a big difference.
Until next time,
– Flow Marketing NZ