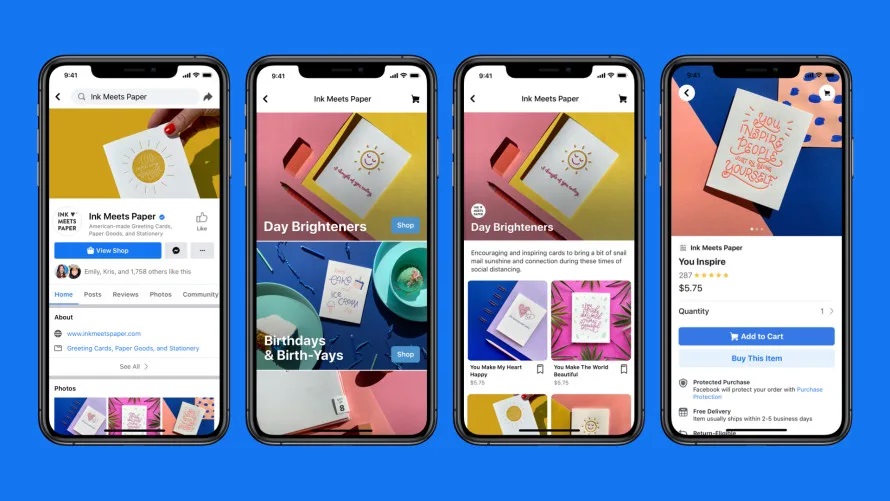 Due to the unprecedented global circumstances, many businesses find themselves in a position where selling online has become more critical than ever before.
In response to this, many online services are moving to make it more convenient and accessible for businesses of all sizes to sell online.
In the past few days, Facebook has begun this with the introduction of Facebook shops and Instagram shopping.
What are Facebook Shops?
Facebook Shops is a simple version of an online store that lives inside the Facebook and Instagram apps that will allow users to buy products directly from a Facebook business page or Instagram profile.
Facebook's goal with Facebook shops is to 'make shopping seamless and empower anyone from a small business to a global grand owner to use our apps to connect with customers.'
From a business perspective, Facebook states it will 'make it easy for businesses to set up a single online store for customers to access on both Facebook and Instagram.'
In a nutshell, the move will make it easier for businesses of all sizes to sell their products from within both platforms.
Setting up Your Facebook Shop
Providing you've already got a Facebook Business page or an Instagram profile, you can go ahead and set up a Facebook Shop free of charge. To do this:
When logged in to your business page, select the Shop tab on your Facebook business page.
Follow the on-screen instructions to add a shop to your Facebook page and fill in all the required fields.
Press Finish when you're ready.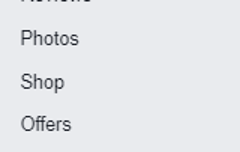 Setting Up Instagram Shopping
If you want to set up Instagram Shopping, double-check that your page/business matches these criteria:
Is your business located in an area where Instagram shopping is available? If you're unsure, find out here.
Does your business sell physical goods?
Does your business comply with Instagram's commerce policies? You can find out here.
Is your Instagram account a business account?
Is your account connected to a Facebook page?
If your business matches all the above criteria your next step is to connect your Instagram business profile to a Facebook catalogue. This can be done in two different ways:
No matter the size business you're running, you'll be able to choose the products you want to feature from your catalogue. You can customise your store with a cover photo and accent colours to showcase your brand, and ultimately connect with customers and sell your products.
How Can a User Interact With a Facebook Store?
People can find your Facebook or Instagram store through your business' Facebook or Instagram profile or can discover it through stories or ads.
They can then browse the products you've listed, save products they're interested in and place an order.
If your shop is on Facebook, you can handle customer service through Facebook Messenger. If you're using Instagram shopping, customer service can be handled through Instagram Direct Messaging, and Facebook has also mentioned that a user will be able to message a business through WhatsApp.
Facebook is still in the process of announcing more information about  Facebook shops and you can stay up to date with updates here
Teaming Up
If you've sold products online, you'll be pleased to hear that Facebook is partnering with various e-commerce services such as Shopify, BigCommerce, WooCommerce, ChannelAdvisor, CedCommerce, Cafe24, Tienda Nube and Feedonomics.
The aim is to make it as easy as possible for businesses to continue or begin selling products online while giving them the support they need.
It's certainly interesting to see the impact that Facebook Shops have for marketing agencies or businesses big and small alike, and it could be a great opportunity all of us to share.